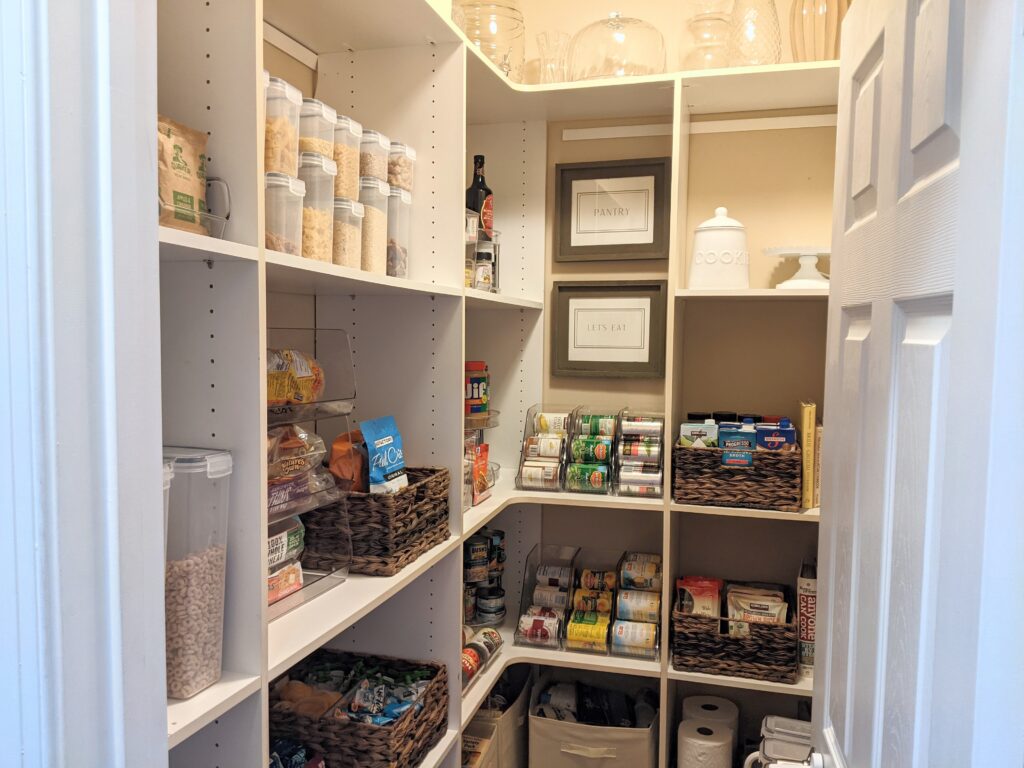 In summer of 2020 I found myself binge watching The Home Edit. For those that are OCD, like pretty things, or love organizing, this show is for you. It is oddly calming to watch pantries, closets, and playrooms go from functioning chaos to efficient living. Like many others, I binge-watched both seasons and am anxiously awaiting its return so I can resume my meditative practice of watching professionals organize other people's homes.
My mom has always said that "everything should have a home" so it makes sense that I would be obsessed with organization. I say obsessed because I can spot in seconds if something is missing or has moved an inch to the right. Brian says that I missed my calling as a detective and honestly, I think he's right. I'd be solving cold cases left and right if the missing link was noticing a picture frame slightly askew. If being a detective isn't in the cards, then maybe I should join The Home Edit team.
The Home Edit isn't just about making your living spaces beautiful but using their signature process for creating an organized system. It all starts with "The Edit". The Home Edit book describes this process as 1) take everything out of the space you are organizing 2) create groupings and 3) pare down your belongings. Editing your home is the same process whether you are cleaning out your junk drawer or taking on one the biggest of tasks, the pantry.
So how did I go from binge watching to actually putting The Home Edit process into action? It started with my New Year's resolution to eat healthy and cook more for my family. As I took on cooking, I found myself feeling disorganized instead of enjoying the process. I was irritated as I tried to squeeze new groceries into a poorly laid out fridge. Playing defense as I searched for spices and the ones I didn't need tried to escape. Buying extra items because I didn't know I already had pecans hiding on the top shelf. It was functional chaos but I had hoped to be floating around the kitchen with ease.
I'd been putting off organizing my pantry because who wants to jump into that. They say your closet and the pantry are the biggest organizational jobs in the house and while I'm obsessed with organizing, I had to prepare myself for the task. I would have procrastinated for longer but my friend showed me her organized pantry and an instant calm came over me. It was like walking into perfection. A bright space, clear containers, everything had a home, and I'm pretty sure the pantry gave me a hug upon arrival.
When I got home, I dreamed of my own perfect pantry. One that was organized, functional, beautiful, and came with it's own calming benefits. What started in the pantry, moved to the fridge, took over the spice cabinet, and finally came to a stop with organized bathroom closets. The Home Edit addiction is real and I literally loved every single minute. Since I'm not organizing anything at the moment, here's what I've learned, my favorite products, and what's up next.
START SMALL
If you don't bleed organization, start small. For me, it's been a slow build of drawers, cabinets, and closets to eventually take on the pantry. For those new to organizing, just start with a drawer. Take everything out of that one drawer, create groupings, purge what you don't need, and put it all back using a couple of drawer organizers. Stay strong and resist the urge to take on more at one time. Start small and celebrate that one, beautifully organized, drawer.
TRUST THE PROCESS
If you are taking on a big project like the pantry or your master closet, trust the process. It may sound like a good idea to work in sections but by doing that, you don't get a clear sense of what you are organizing. By taking everything out and creating groupings, you start to create a flow for the space you are organizing. In our pantry, I have different areas for breakfast items, kid snacks, noodles, canned goods, etc. When you know what's in each group, you'll begin to visualize how much space and what products are needed. As an explosion of items take over your floors and countertops, just take a deep breath and repeat after me, "trust the process".
GET A VARIETY OF PRODUCTS
You can measure all day long but you won't now exactly what you need until you take everything out and visualize the space. I bought different types/shapes of products, used what I liked, and returned what didn't work.
Below are some of the products I have loved using around the house:

Chef's Path Airtight Food Storage Container Set – 24 PC
mDesign 2 Tier Lazy Susan
mDesign Plastic Food Packet Kitchen Storage Organizer Bin
12 X 10 X 8 mDesign Plastic Storage Organizer
mDesign Woven Ombre Farmhouse Kitchen Pantry Food Storage Organizer
mDesign Large Standing Kitchen Can Dispenser Storage Organizer Bin
iDesign Plastic Fridge and Freezer Storage Organizer Bin With Handles
16 X 6 X 5 mDesign Plastic Storage Organizer – (LOVE these for the fridge)
10 X 4 X 3 ClearSpace Plastic Pantry Organization
13×13 Large Storage Cubes (Set of 6)
And my absolute favorite – the baking cart!
JANE EYRE 3-Tier Rolling Utility Storage Rack Cart on Wheels
If you don't want to buy products, you can repurpose items that you aren't using from around the house (extra baskets, plastic containers with missing lids, etc). You can also simply organize into groupings and put back without any containers. The goal is functional organization. The look and feel is up to you.
CREATE A SPACE THAT WORKS FOR YOU
Efficient living is about creating an organized and functional space that works for you. Having twin toddlers, I wanted to create a shelf in the pantry that was just for them. I have loved watching their independence grow as they pick out their own snack on the weekends. For me, I love baking but hated taking all the necessary products out individually. I came up with the idea for a baking cart to roll out all the items, making that process more efficient. The bonus is that the boys love helping me roll it out and baking with me in the kitchen.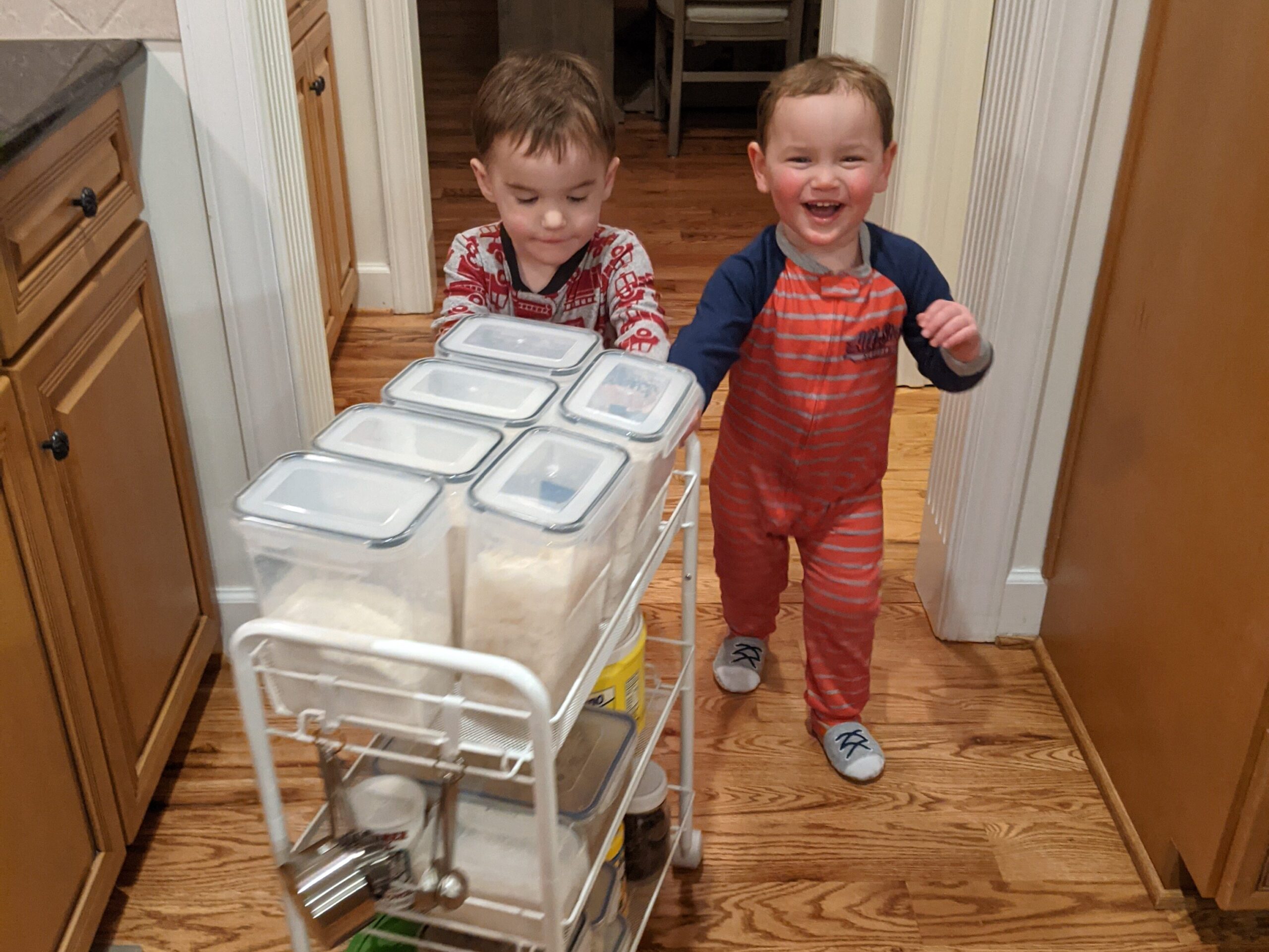 ENJOY YOUR NEWLY ORGANIZED SPACE
It's a fact that organization can help reduce stress so why wouldn't we organize the spaces we use most? I know it sounds silly but I absolutely love my organized pantry, fridge and spice cabinet. Every time I get something out of those spaces, a sense of calm comes over me. It doesn't have to be picture perfect but should help your day to day be a little more efficient. Find your balance of functional organization that also allows you to enjoy the space.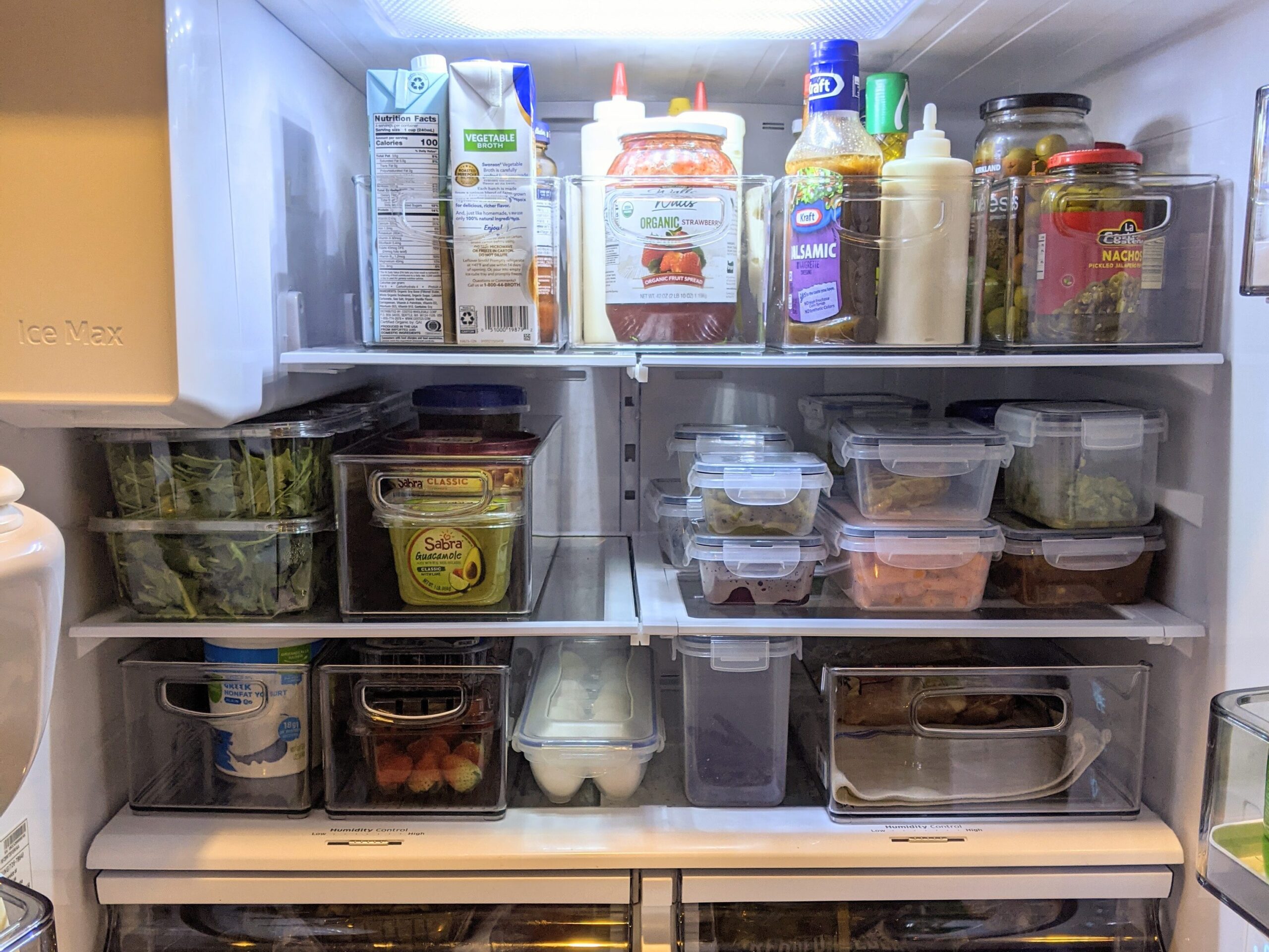 Whether you are starting with a drawer or taking on the pantry, remember to start small, trust the process, play with different products, create a space that works for you, and enjoy your newly organized space. I'll be taking on the garage next but until then, you'll probably find me zenning out in the pantry.