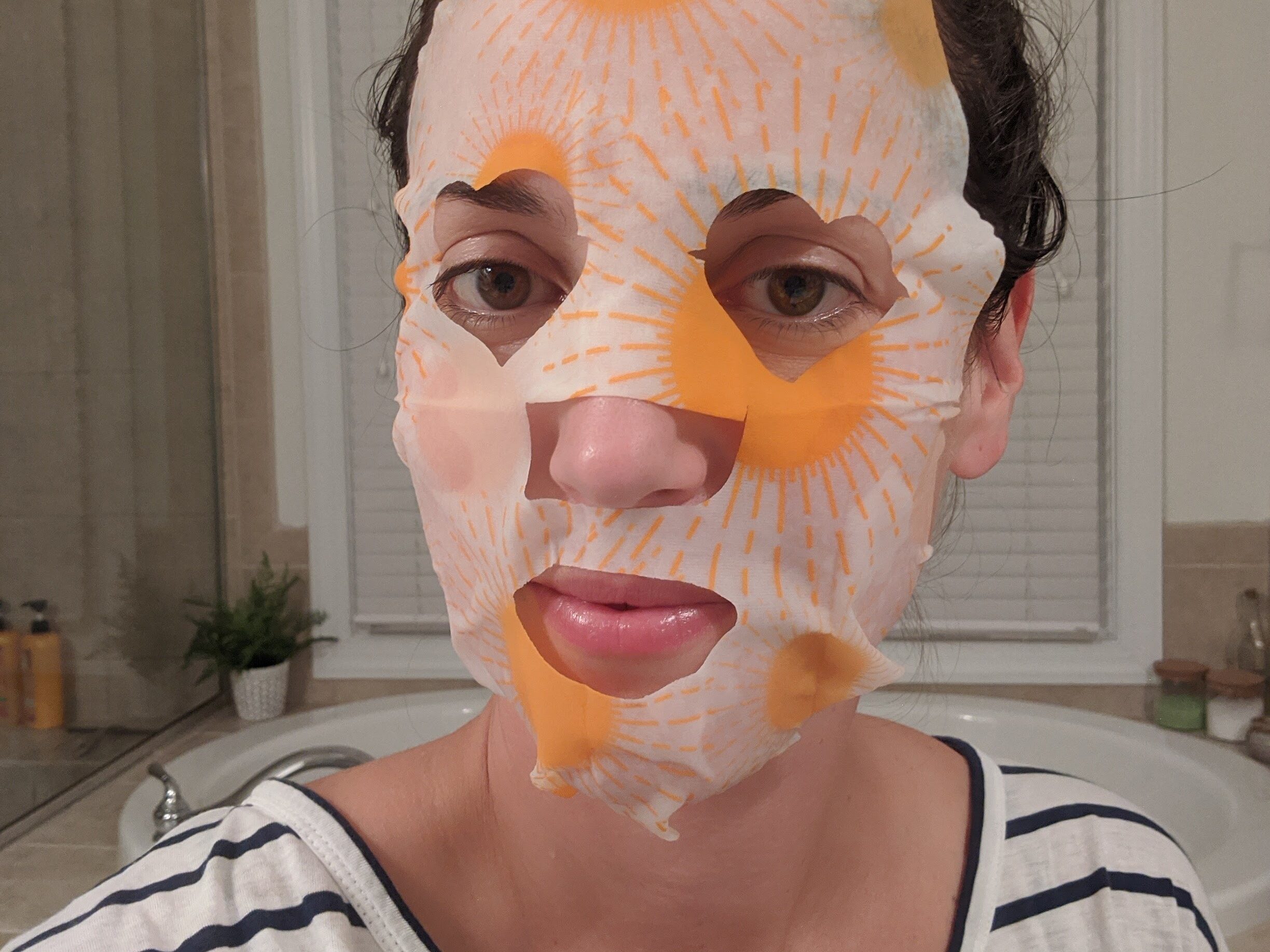 It's been 21 days since I went live on Instagram with Michie V Kelly of Move To Love You to talk self-care. We talked about why self-care is so important and how to take that much needed time for ourselves. For me, self-care was something I did but never with consistency. I worked out regularly and would occasionally get a massage, but that was the extent of my efforts. It wasn't until a few years ago that I learned the true power of self-care.
My journey of self-care started after my twin boys were born and I suffered with postpartum depression. During that time, I remember feeling that I wanted to be saved. I was exhausted, scared, and looking externally for someone to pull me out of the depths of depression. During therapy, I accepted that while others can be a support, I needed to save myself. I needed to look internally and learn to better manage my mindset. During this time of intentional healing, I was filling what I like to call the growth bucket. The growth bucket is a deep investment in yourself and a long term approach for learning, growing, and better navigating the ups and downs of life.
As I came out of my depression, I transitioned into coping with the uncertainty of a child with a global developmental delay. Processing all the accompanying feelings while navigating the unknown can be draining. In order to give my all to my family, I needed to make time for myself. I needed to fill my cup first by filling my fun bucket. The fun bucket includes self-care practices that can easily be done and provide instant gratification, a needed boost of energy, and joy to your day. Self-care acts such as a good workout, calming bubble bath, 15 minutes of your favorite book, or time with your girlfriends, can quickly fill your cup allowing you to more easily give to others.
These two experiences in my life gave self-care new meaning. It is no longer a luxury but a necessity in my life. Michie and I created the Self-Care 21 Day Challenge so that others could experience the power of self-care and its benefits when practiced daily. While this challenge was to encourage others, I found myself exploring self-care in new ways and doubling down on the importance of self-care in our lives.
SELF-CARE IS NOT A LUXURY – IT'S A NECESSITY
In April of 2020 everyone was baking banana bread, taking baths, and embracing self-care with gusto. By July, self-care was replaced with survival mode, wine, and a longing for normal life back. With parents juggling it all, self-care became a luxury instead of a necessary practice. Taking just a few minutes out of your day can reduce stress, increase productivity, better manage your mindset, and boost energy. Instead of survival mode, think self-care mode and give yourself that extra lift to get through each day.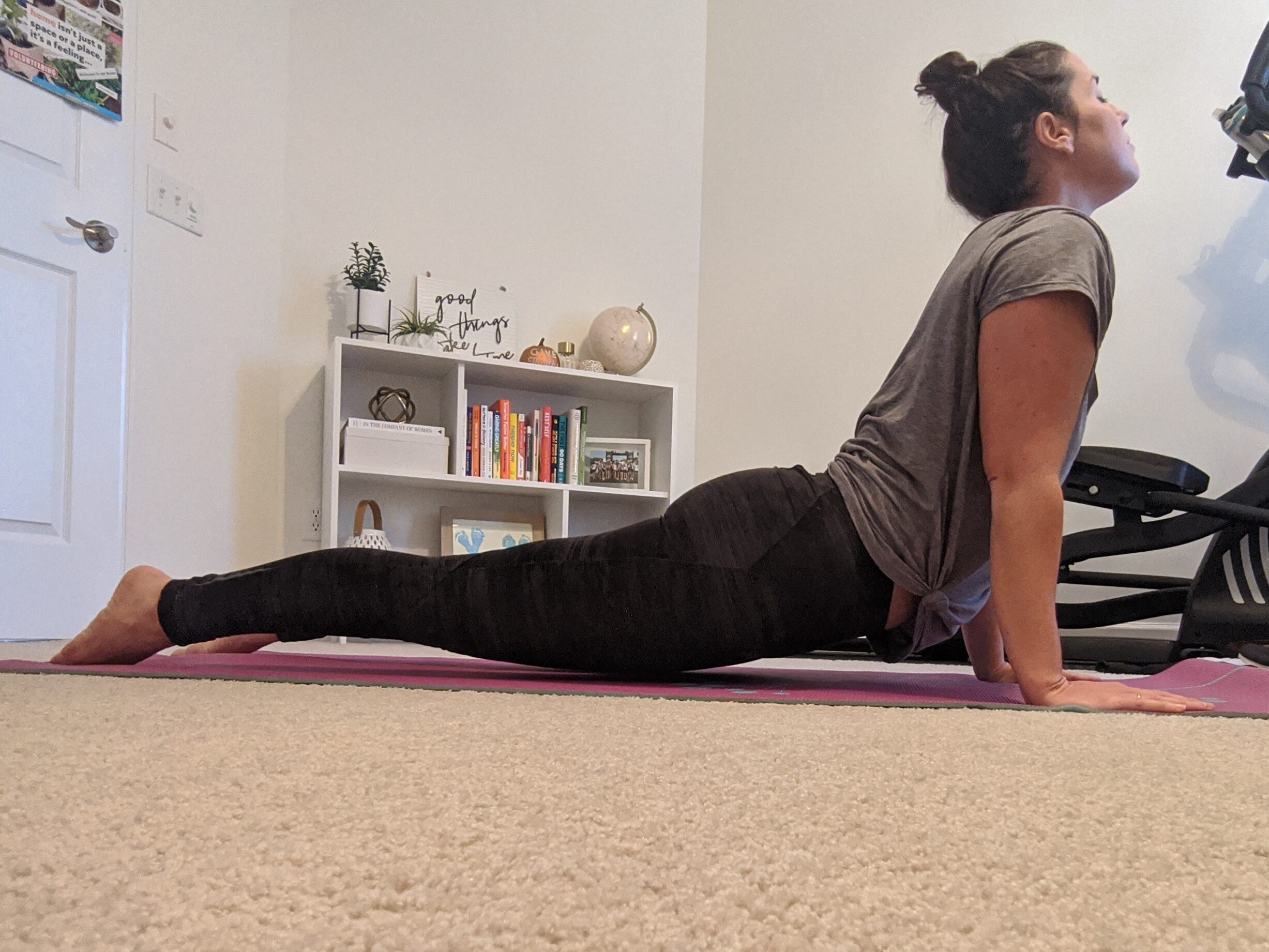 ACCOUNTABILITY BRINGS STABILITY
I noticed before the challenge that when things would get busy, the first thing to go was self-care. Quickly, I would feel unbalanced and start to crave my daily practices of working out, meditation, or journaling. This challenge held me accountable and I had my longest ever stretch of self-care. With each added day, I noticed a more balanced version of myself. I was being proactive instead of reactive and found that that consistency helped me to regularly be more present, grateful, joyful, energized, and productive. To help stay accountable, download the Watered Daily Growth Tracker below to track your actions weekly and better visualize your growth.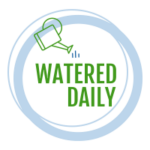 HAVE FUN AND SWITCH IT UP
Part of creating good habits is being consistent with your actions. While consistency is key, we need to make sure to explore new areas of growth. For this challenge, I made an effort to try different self-care acts recommended by Michie including Emotional Freedom Technique (EFT) tapping to help balance your energy and Dry Skin Brushing to help remove toxins, exfoliate, and relax. Tapping wasn't for me but I really enjoyed the dry skin brushing. Whether you try something once or add it into your routine, self-care is about finding what works for you.
For more self-care ideas, below my acts of self-care for the past 21 days:
Lifetime Fitness online Strike class
Taking a nap
Bike ride with the family
The 5 Minute Journal
Golf with my ladies golf crew
Calming bubble bath
Family time with Grandma (and I got a break while she bathed them!)
Pumpkin carving with the kiddos (slowing down and being present)
Warm lemon water
Video call with family
Meditation
Yoga
Reading: The Voice of the Heart by Chip Dodd
Hiking with a friend
Swimming laps
Baking banana bread with the kiddos (slowing down and being present)
Reading: Untamed by Glennon Doyle
Facial sheet mask
Meditation
Dry skin brushing
Taking a training course
When incorporating self-care into your daily routine, start with small actions and build from there. As you start to build, make sure to fill both your fun and growth buckets to create a more well rounded approach of quick, effective actions along with a deeper investment in learning and growth. And remember, self-care is a necessity. Don't let anyone (including yourself) tell you otherwise. Take that much needed time for you!