They say expectations are the thief of joy. When you have an expectation for how things should go, any deviation from that vision can cause you to feel disappointed. I have always been someone with high expectations. I expect a lot from myself, experiences, and those around me. When expectations are high you open yourself up to the eventual disappointment. It's one thing to be disappointed but it's another to have unnecessarily caused it. I knew that I needed to look at my own expectations if I wanted to reclaim my joy.
When I was pregnant with my twin boys, I hired Stephanie Hennessy Photography to capture our maternity photos. Quick shoutout to Stephanie and her incredible photography skills. If you are in the Bay Area definitely look her up! Anyway, I remember that day like it was yesterday. When we arrived to Ocean Beach we were welcomed with warm weather, blue skies, and an absolutely perfect photoshoot.
The month before we moved to Tennessee, I had it in my head that I wanted a full circle moment. I wanted to bring the family, my husband and twin boys, back to that same beach. I expected to be welcomed with good weather, blue skies, and my perfect full circle moment. Instead we were met with freezing weather, the boys were rightfully unhappy, my dress kept flying open with the wind, and I felt like a horrible mom for freezing my family. Quickly, the disappointment came flooding in and I missed being present for what actually was my beautiful, full circle, moment.
As we drove home, I wasn't disappointed in the photoshoot, I was disappointed in myself. I'm a pretty easy going person but expectations can get the best of me. That day made me realize that I didn't want life to pass me by while comparing expectations to reality. I knew that I wanted to change and here is how I am learning to better manage expectations and choosing joy.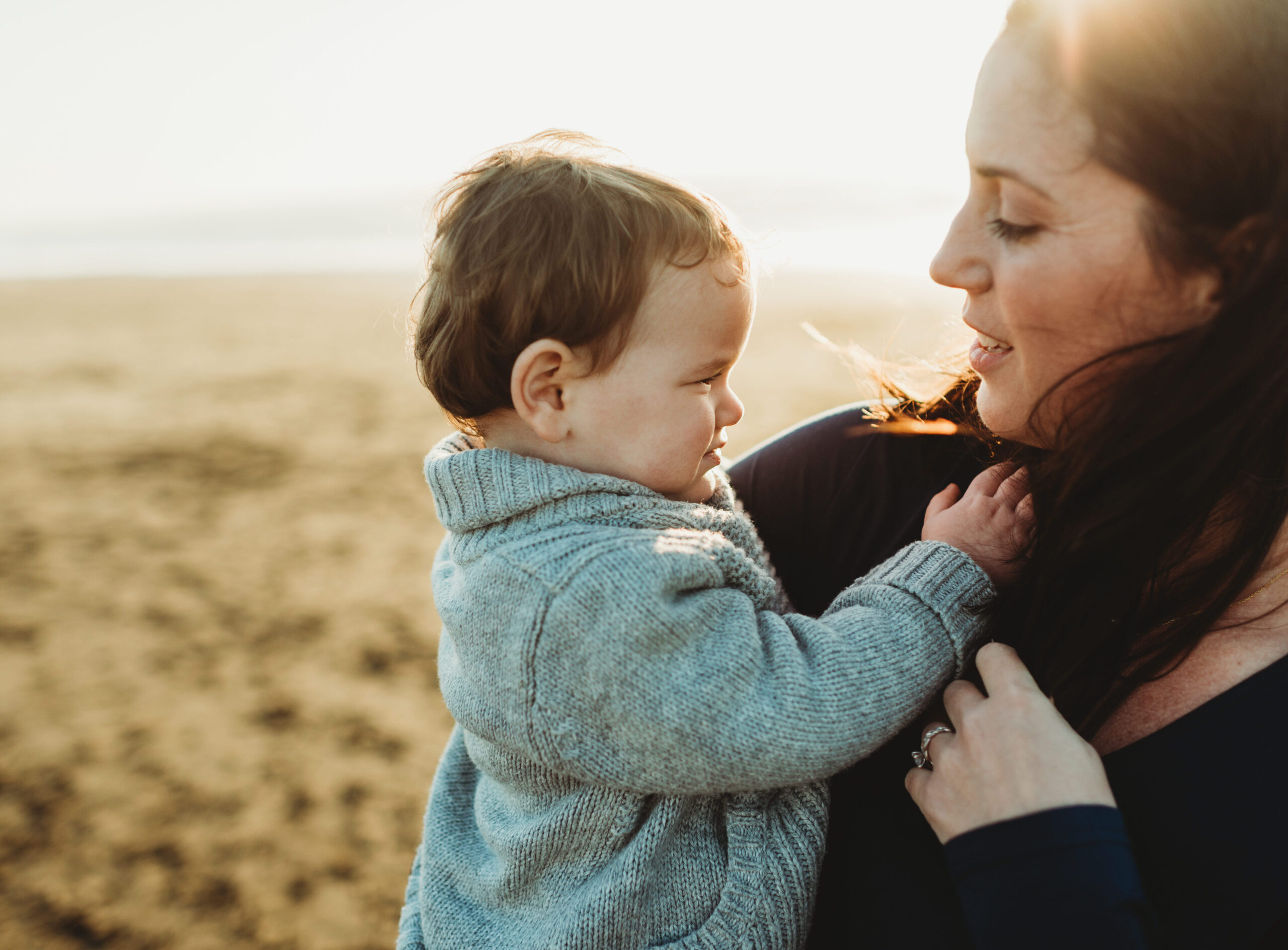 PLAN FOR THE PIVOT
When we hope for the best or expect the best then anything other than the best can seem disappointing. Instead, I'm open to the pivot. If it's supposed to be sunny with a chance of rain, I make sure to pack the rain boots. I may be dreaming of a promotion but I don't put all my eggs in one basket. I still hope for the best but when I'm also prepared for the pivot, I'm more easily able to adapt to any situation. The funny thing is that sometimes, what you thought was the worst, ends up being the best. Here's to dancing in the rain because you remembered to pack those rain boots.
COMMUNICATE WITH OTHERS
For me, when expectations aren't met, it's not about the missed expectation, it hits a deeper nerve of not being seen or heard. What I've reluctantly learned is that people can't read your mind. Sometimes all you need is more communication. If you have expectations, boundaries, or are feeling a certain way, share that with those around you. When you are set clear, realistic expectations, you are seen more, heard more, and more easily able to be you.
PRACTICE GRATITUDE
2020 was the year that I learned to be more grateful. From a roof over our heads to food on our plates, I now value the little things with much more weight. Instead of comparing life to my expectations, I'm grateful for the experiences that I've been given. I may not be able to control the journey of life but I can control how I show up, how present I am, and how grateful I am for each and every day.
BE KINDER TO YOURSELF
Too often we are hard on ourselves when expectations are not met. The reality though, is that we created those expectations and thankfully, we have the ability to manage them. With experiences, I'm now focusing on finding joy instead of the play-by-play for exactly how it should go. When thinking about my personal goals, I'm focusing on the direction, not the end game. With direction, you can create that wanted change in your life while also more easily accepting the occasional pivot.
While we can try to better accept when things don't go as planned, sometimes disappointment will be unavoidable. When that happens I'm being kinder to myself and shifting my mindset with positive affirmations and practicing gratitude. The kinder I am to myself, the less power I give to my expectations.
The thing about expectations is that it's your belief that something will happen. I'm a firm believer in dreaming big, making a vision board, and creating that wanted change in your life. When thinking about the future, be open to the pivot, communicate with others, be grateful for the small things, and above all, be kind to yourself. Let's say goodbye to unrealistic expectations. Allow yourself to enjoy the journey and choose joy.