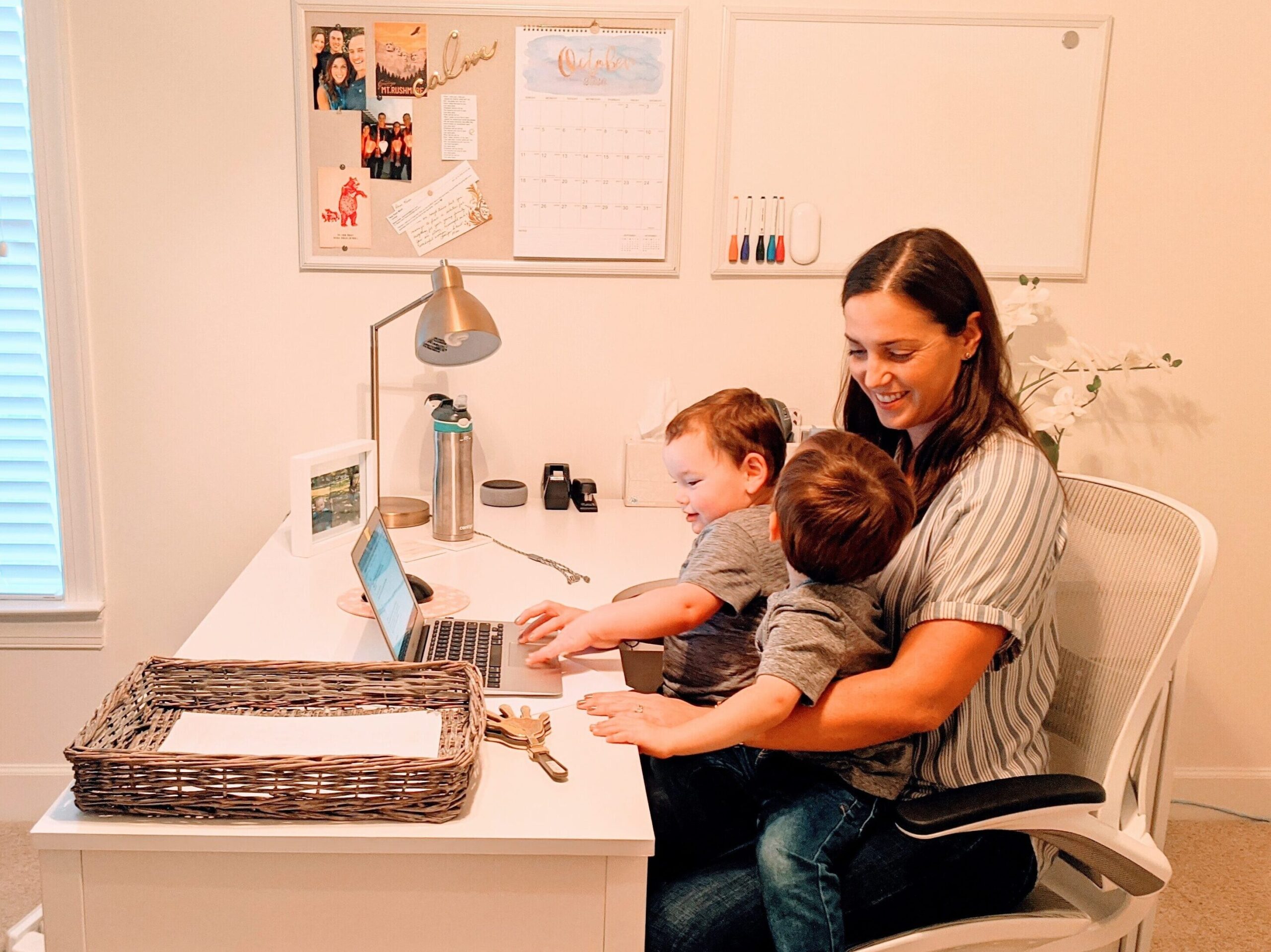 We live in a society where our job is one of the top measurements of identity. "What do you do" is often the second question asked after "what's your name". I have spent the last 15+ years building my career and as a self-proclaimed workaholic, I've never felt my jobs were work but simply a part of who I am. In January I left my full-time job at The Leukemia & Lymphoma Society to move to Tennessee. For our family, it was the right decision. For me, it exposed a sensitivity to my identity that I didn't know I had.
I had expected to jump back into work but when COVID-19 began to spread and we all sheltered in place, I was lucky to be able to be home and take care of my kids. Even though it was the right decision for me to stay home, it still made me uncomfortable when I shared that I was no longer a working mom. It wasn't that I didn't like my new role but more like I was meeting this person for the first time and didn't yet know if we were going to be acquaintances or life long friends.
When facilities started to slowly open back up, I was excited that Matt would again have in-person therapy to help with his Global Developmental Delay. In-person therapy meant making sure one of us was always available for appointments. As I considered work again, my gut told me that I needed to wait to go back so that we could more easily navigate his therapy appointments, doctor's visits, and most recent eye surgery. I now spend my mornings with Matt and then when the boys are at daycare, I flex my creative side with Watered Daily. Being a mom and taking care of my family is a role I'm very proud of but until recently, I struggled to fully embrace it. I struggled, because I felt my identity, how people know and relate to me, and my go to answer for "what do you do", was now gone.
At a recent coffee with friends, I shared how I was feeling. My friend responded with, "What do you do? You take care of your family and whatever else makes you happy. Who cares what anyone thinks. Just do you". She then told me to say it out loud so I could better own this new phase of my life. I didn't say it then but I am saying it here, my name is Karen and I am taking time to put my family first and happily embrace this phase of my life.
I have quickly learned that that my family will always come first, that a job is not all that I am, and that self acceptance is the only way to true happiness. For anyone who is growing into a new role or growing out of one, below is how I am learning to redefine my identity and confidently live my life.
REMEMBER WHO YOU ARE
I started this blog to take time for myself. That time has helped remind me that I am much more than a job. My career, while a big part of my identity, is not all that I am. I am a mom, but again, not all that I am. I am a mom, wife, sister, friend, caring person, hard worker, contributor, endurance athlete, growth enthusiast and so much more. Oh and guess what? I am those things when I'm a woking mom, stay at home mom, and my current phase of in-between mom. Always remember who you are and what you value. When you have that solid foundation, you will be less shook when roles and life change.
IT'S YOUR LIFE – LIVE IT
I've always been inspired by my husband's ability to not put a lot of weight on what other people think. I mean, he rocks those functional Crocs with confidence and is teaching the boys to do the same as they all parade into the gym with their matching water shoes. If you are constantly afraid of what people think, you will always be hiding. Not caring what people think isn't easy for me but I have recently decided that what they think is none of my business. I'm putting on my figurative "Crocs" and living my life while redefining my identity on my own terms. Clear your mind of what other people think and fill it positivity and self acceptance. When you accept yourself, others will too.
BE IN THE PRESENT 
Our minds love to play in the sandbox of uncertainty and the unknown. What will people think, is this the right choice, what should I do next? You can waste a lifetime wondering or you can live happily in the present. Are the kids happy? Yes. Is my husband happy? Yes. Are we happy? Yes. Most importantly, am I happy? Yes. This happiness has shown me that this decision was right for me and my family. Enjoying giggles with my kids, dinners with our family, and feeling joy when I write this blog, has helped me embrace this new role and find true happiness in my days. As they say, "be where your feet are" and make sure that those feet aren't stepping in that sandbox.
NOTHING IS SET IN STONE
Life is all about change and growth. Whether you are growing in or out of a role, know that nothing is set in stone. Whether you like your new role or wish your situation was different, you can always make changes in your life. Just listen to you gut and you will know when that time is right for you.
For all you mamas that are taking on roles you didn't expect, navigating uncertain times, raising amazing children, working that side-hustle, or killing that corporate life, keep doing you. Your identity is more than just your job and is ever evolving. Remember to regularly remind yourself of all of your amazing qualities and embrace who you are with confidence. Not just a little confidence, Crocs confidence.