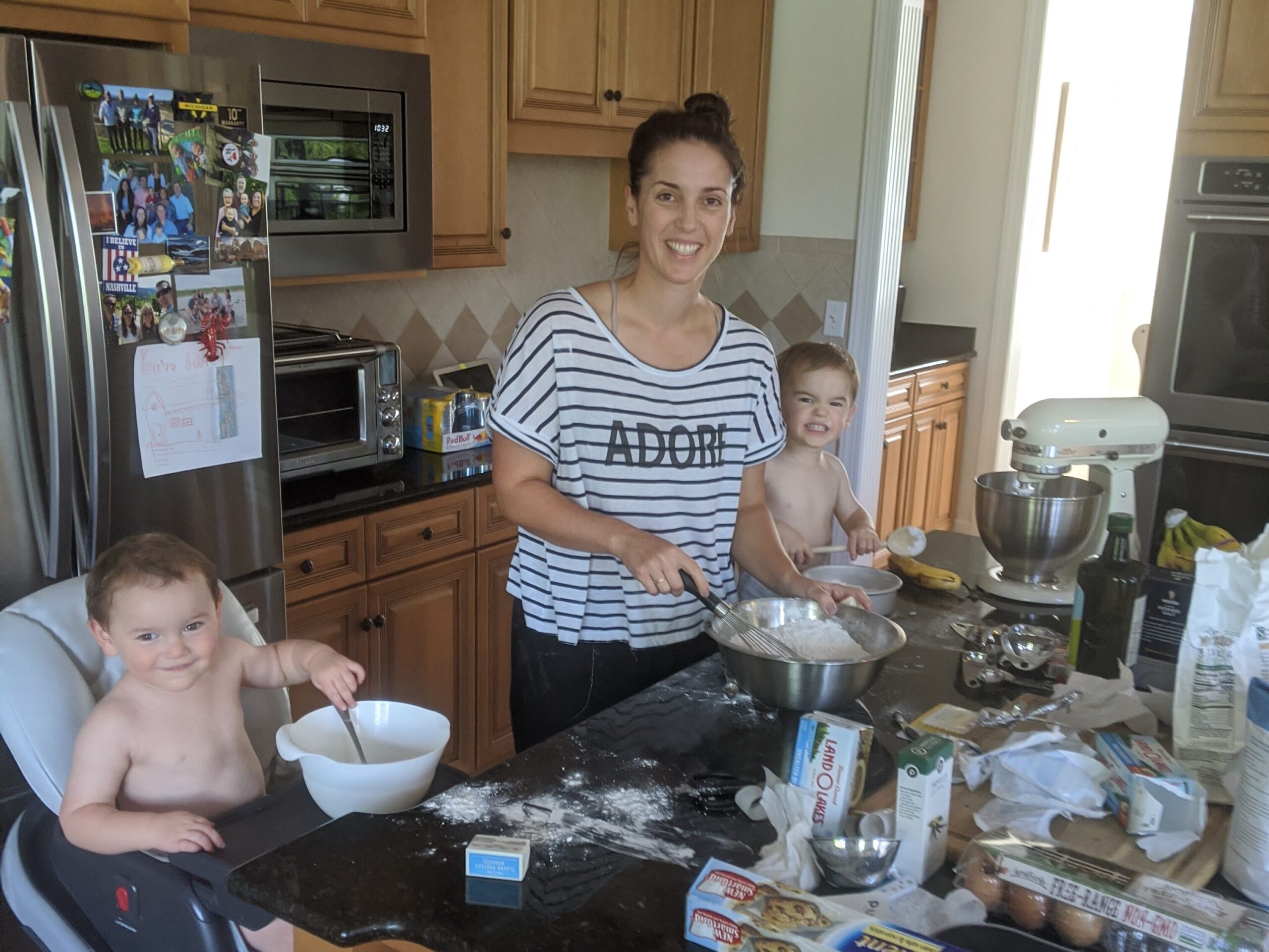 Every year I can't wait for the holidays. I have no problem when stores play Christmas music in November and I am definitely not mad that people are decorating early this year. I'd be a billionaire if I could bottle the pure joy that Colin vocalizes every time he sees a new house with their Christmas lights up. As we drive through our neighborhood you would almost forget tomorrow is Thanksgiving. The early decorations are a daily reminder that this year is different than any other year. As we prepare for Thanksgiving, even with the punches this year has thrown, I'll still be serving a big helping of gratitude. 
Dictionary.com describes gratitude as the quality or feeling of being grateful or thankful. I am grateful for many things in my life but these days the health of my family, a roof over our head, and food on our plates, are topping the list. I feel a deep sense of gratitude as I know that so many are not as fortunate as we continue to navigate our way through a global pandemic.
Having almost 3 year old twins, they hear us talk about what's going on in the world, but they don't understand the gravity of it all. They will have a lifetime to carry the weight of the world so this year, I've tried hard to make life as normal as possible for them. We are lucky to be able to have that sense of normalcy in our home and I am grateful for it every day. As we celebrate Thanksgiving tomorrow, below is my recipe for practicing daily gratitude, being thankful, helping those in need, and spreading kindness along the way. 
DAILY GRATITUDE
I've always been a thankful person but definitely didn't practice gratitude daily. This daily practice has been one of the most helpful tools in managing my mindset. The past 2 years I have dealt with postpartum depression and coping with uncertainty as we navigate a global developmental delay with one of our twins. Some days are tougher than others but through gratitude, I have been able to find daily happiness. I am thankful to have gotten help for my depression and I'm grateful Matt is getting the care he needs. Life is filled with ups and downs (hello, 2020) but by practicing daily gratitude we can get through the lows, better appreciate the highs, and find the amazing in every day.
FIND THE AMAZING
I love The 5 Minutes Journal: A Happier You in 5 Minutes a Day because in the morning it focuses on gratitude and at night it prompts 3 amazing things that happened that day. Using this journal, I've learned to find the amazing in every day. Amazing is no longer the extraordinary but the ordinary moments that are amazing. That one minute hug from Matthew, that laugh attack from Colin, the video call with my family, or hikes immersed in the beauty of fall in TN. Simply, amazing.
When I first started this practice, I remember one night, after a particularly tough day, I told my husband that I couldn't think of anything good that happened that day. He quickly rattled off 3 things that made me smile. They were simple, daily experiences that I had overlooked because I was so focused on the negatives. Since that night, I have found the amazing in every day and I'm grateful to be able to better appreciate the simple things in life. Sometimes the good can be hard to see but I promise you it's there. If you focus on finding the amazing, your days will be brighter even during the toughest of times.
SPREAD KINDNESS
In a previous post, I celebrated my mom and how she is always letting people know that she cares. She has a perfect card for every occasion and regularly mails quick notes to loved ones near and far. I shared that this year I would be taking a page from my mom's book and spreading kindness more often. To make this pledge easier, I bought a boxed assortment of greeting cards for all occasions. As our daily acts of kindness like opening doors for others, complimenting strangers, and in-person appreciation are fewer and farther between, this box has allowed me to spread kindness no matter the distance between us all.
During this time I have focused on how I can continue to show how thankful I am for the people in my life. I send cards, text positive messages, and pick up the phone to check in on others. I am more vulnerable in my relationships and I make sure others know how much they are appreciated. While the intention is to brighten someone else's day, a simple act of kindness is sure to brighten your day as well.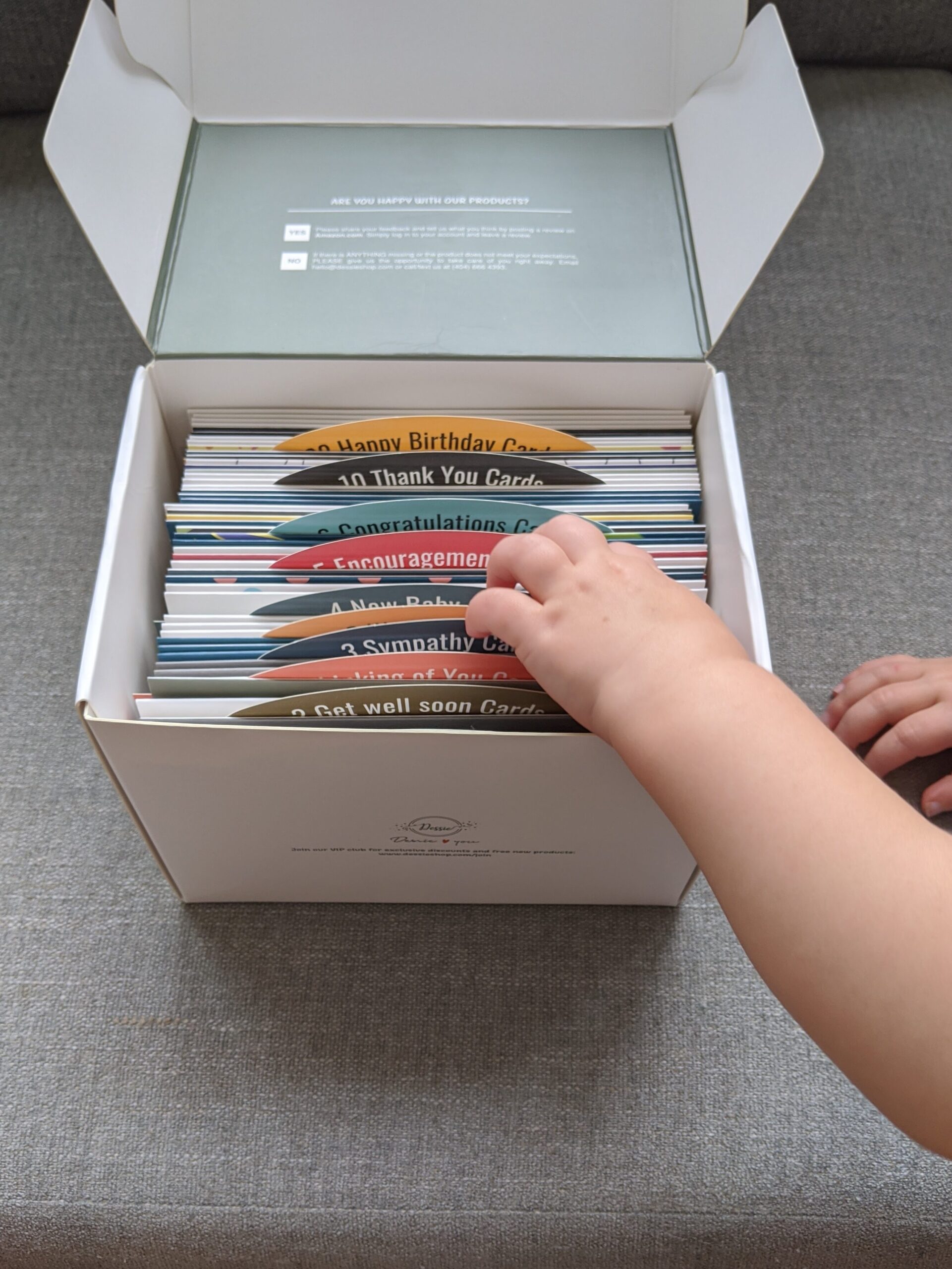 HELP WHERE YOU CAN
I am grateful for our ability to find a bit of normalcy when so many are struggling to find stability. We are doing what we can to give back to important causes that are providing support for so many. If you are thinking about giving back, I encourage you to reach out to that organization and find ways to help. Whether it's a donation, corporate sponsorship, or safely volunteering, your support can make a big difference in the lives of others. If you need a place to start, here are a few organizations we are supporting this year.

The Leukemia & Lymphoma Society
The LLS mission is to cure leukemia, lymphoma, Hodgkin's disease and myeloma, and improve the quality of life of patients and their families.

Feeding America
Feeding America's mission is to feed America's hungry through a nationwide network of member food banks and engage our country in the fight to end hunger.
Toys for Tots
The basic mission of the Marine Toys for Tots Program is to collect new unwrapped toys and distribute those toys to less fortunate children at Christmas.
I'm always grateful, but 2020 has given a gratitude spotlight on our first responders, medical professionals, and essential workers. Each day I show just how thankful I am by wearing a mask, washing my hands, following local guidelines, and continuing to support local businesses so that we all get through this, together.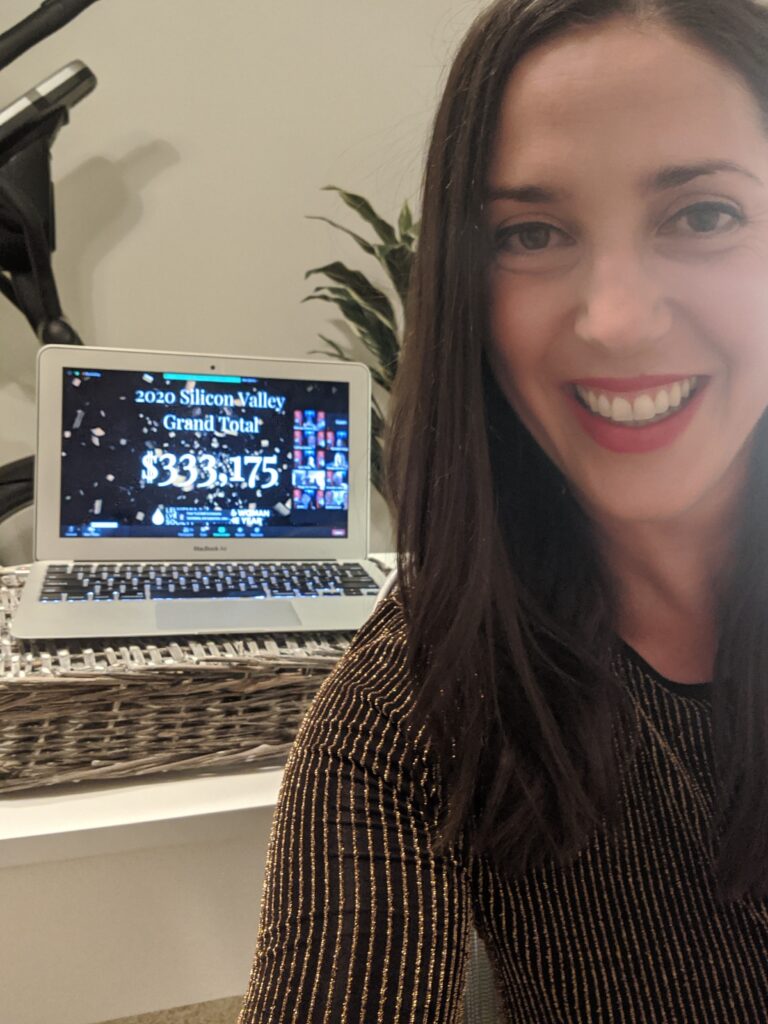 BE PRESENT
Being more present, I have noticed that my gauge for what makes me happy has changed. I used to focus on the next vacation, next social activity, the next thing that would bring me happiness. A gift of this year has been the forced focus on the present. Finding joy in the little things, the daily things, the right now things. Don't get me wrong, I'm ready for that vacation when I won't send eye daggers at anyone that coughs, but I won't be waiting for it while my days pass me by. I'll be present and grateful for all the moments in-between.
Wishing everyone a safe and happy Thanksgiving. I hope that this recipe for gratitude finds its way into everyone's home tomorrow and every day. Know that we will get through this year together and in the meantime, hug your loved ones tight, check in on friends and family, play Christmas Hits on Spotify, and find the amazing in every day.