"It's a Celebration" is a series of posts to celebrate women. Some of these women I know, some I wish I knew, but all have inspired me in some way. They have conquered obstacles, mastered tasks, and succeeded in their personal arenas. I see so much time being spent judging other women for choices they make, how they look, success they have earned, or simply how women live their lives. Instead of judging we could be learning, supporting, and lifting each other up. These posts will highlight incredible women and how they have helped me, and so many others, grow. My first celebration was all about my mom. Today, we're celebrating Sara Blakely, the founder of SPANX.
Most of us know Sara Blakely because we own a pair (or 2) of SPANX. This shapewear revolutionized the garment industry 20 years ago and it is still going strong, helping us look and feel our best for every occasion. What started with cutting the feet out of control top pantyhose, a lucky red backpack, and $5,000, has now grown into a global brand with Sara landing the cover of Forbes magazine in 2012 as the youngest self-made female billionaire in the world.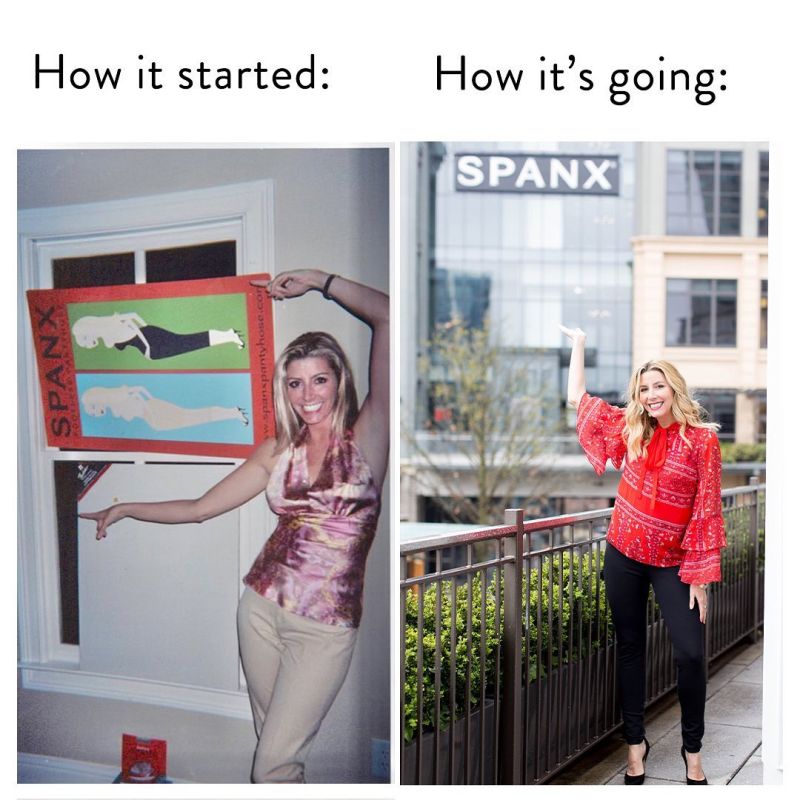 I recently watched the MasterClass by Sara Blakely where she teaches self-made entrepreneurship.  This master class did not disappoint and had me hanging on every word. From finding your purpose, believing in yourself, aiming high, being vulnerable, navigating doubt, empowering women to giving back. Her lessons are not only inspiring for entrepreneurs but for all of us that dream big. Sara has paved the way for so many. Here are just a few of the lessons that she has thankfully shared so that we can be inspired, empowered, and grow.
FIND YOUR PURPOSE
We all want to find purpose in our lives. Some are lucky enough to find it early on while others spend a lifetime searching. Sara breaks down finding purpose into 3 simple questions. What do you enjoy, what are you good at, and how do you want to serve the world. You can find your purpose where these questions intersect. They may be simple questions but they will take time to answer. As I have begun embracing my new role, I have thought a lot about finding my own intersection of these questions. It's a work in progress but I'm heading in the right direction. Keep asking those questions, find your joy, and serve the world with purpose.
FILLING IN THE BLANKS
The journey of SPANX began well before Sara cut the feet out of control top pantyhose. It actually began one night when she visualized her purpose. She wrote down in her journal that she wanted to invent a product that she could sell to millions of people to make them feel good. Sara then asked the universe to give her an idea. 2 years later, she cut the feet out of pantyhose. By setting intentions, you set the direction of your life. As you follow that path, you will naturally begin to take small steps towards your overall goals. Or as Sara would say, you will begin to fill the blanks.
I got my Bachelors of Science in Business Administration with an emphasis in marketing because I wanted to invent a product and have the ability to market it to the masses. I may not have had my SPANX moment yet but don't worry, I've still got time to fill in those blanks. Remember that creating a vision isn't just about the next big idea but also about creating a vision for your life. This year, 2020 vision wasn't as clear as we would had hoped. Let's refocus and set our 2021 vision and then, we'll fill in the blanks.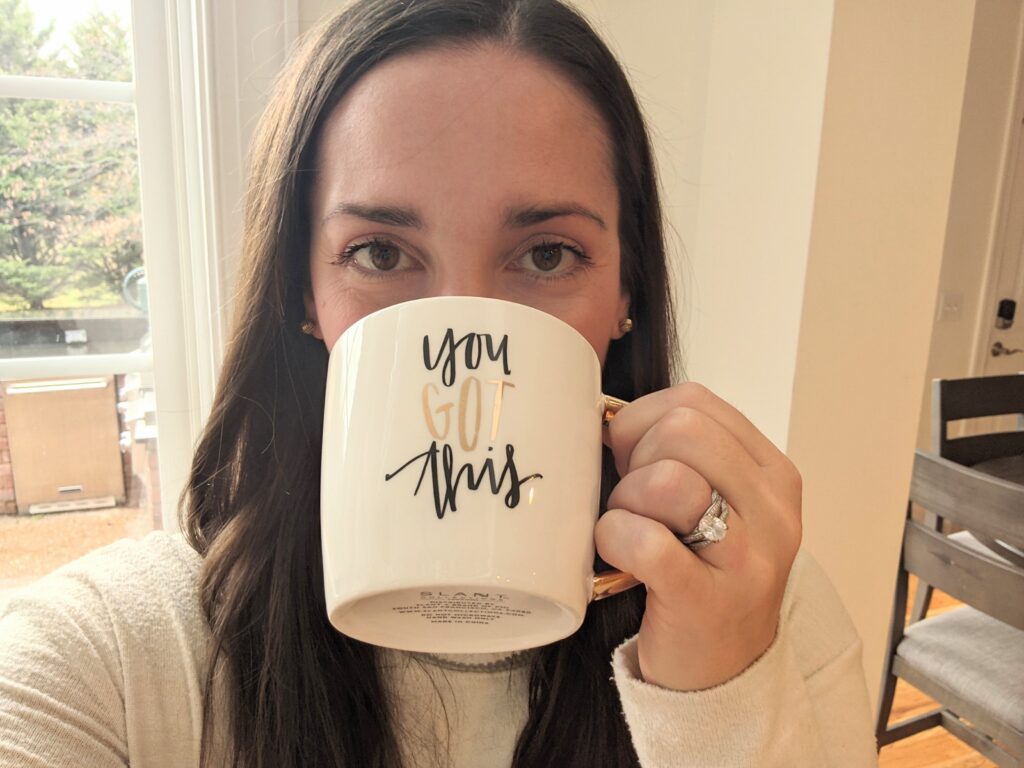 REDEFINE FAILURE
At the dinner table, Sara's father would ask her and her brother what they failed at that week. They redefined what it meant to fail. Instead of looking at failure as the outcome, the only failure was not trying. This simple adjustment encouraged them to try new things and learn from each new experience. Redefining failure is new for me. I'm a perfectionist at heart which tends to stem from a fear of failure. When I started this blog, I was scared to fail. Scared to put myself out there. This advice has helped redefine how I now see failure and here I am, writing this blog. Let's all have confidence to try new things, let go of fear, step outside our comfort zone, and welcome opportunities for growth.
WOMEN EMPOWERING WOMEN
Sara Blakely is known for supporting women's curves but as a self-made entrepreneur, she's supporting women in business as well. She has helped bring feminine principles into the workplace, including vulnerability, collaboration, a belief that there is room for everyone to succeed, care for employees, honest business, and giving back. In response to COVID-19 the Sara Blakely Foundation in partnership Global Giving established The Red Backpack Fund, donating $5 million to female entrepreneurs. These 1000 entrepreneurs received $5,000 and a little red backpack (a nod to the beginning of SPANX) to follow their dreams. She is an example to us all of women empowering women.
As women, we need to support each other, encourage growth, and celebrate the wins. As I've gotten older, I am no longer jealous of the success of others but inspired by their growth. I'm living like a pair of SPANX by being supportive, making women look and feel good, and encourage women to strut with confidence.
Thank you Sara for paving the way for women entrepreneurs and all those that are aiming high. Find your purpose, set big goals, and fill in the blanks. Remember the only failure is not trying and when you have the opportunity, teach others, give back, and be kind. Let's wear our SPANX and live like a pair of SPANX and make this world a better place.