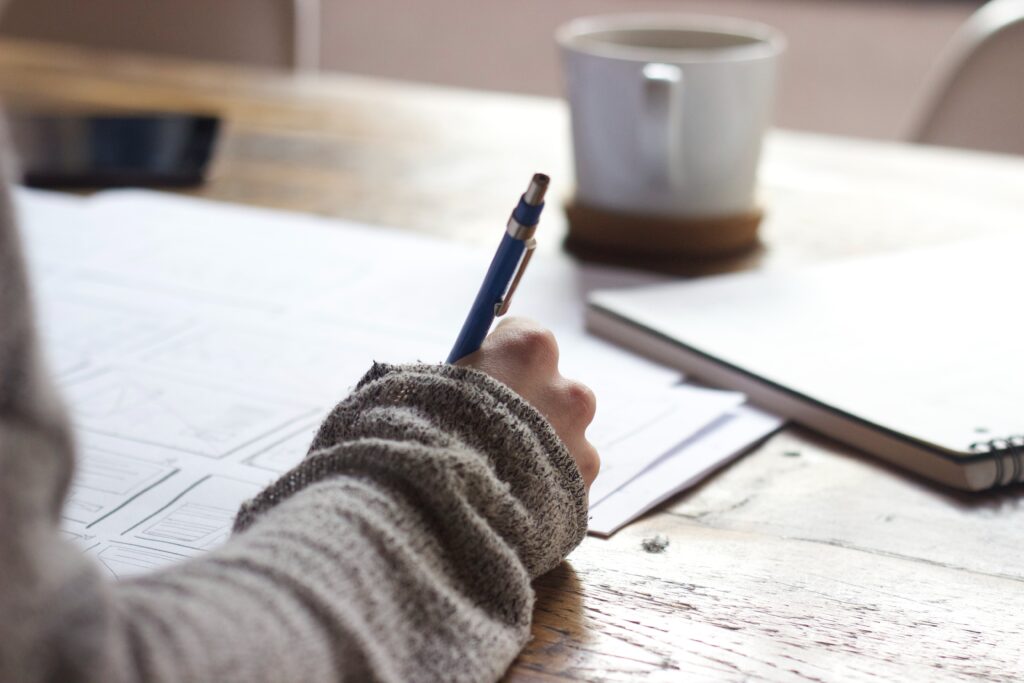 I would not call myself a morning person nor have I ever had a consistent routine. I've always been someone who wakes up tired and in need of caffeine, a shower, and about an hour of "quiet time" before I'm awake and capable of having a conversation. I've tried different morning routines over the years but could never find the right balance of easing in and the need to kick-start my day.
I always thought the key to a productive day was to wake up and get going. Why waste time, let's be productive right? I would wake up at 5AM, jolt myself awake with a workout, shower, and head out the door. As I worked out I would think about the errands I needed to run, the meetings I had at work, therapy appointments for Matt, and whatever else was on my mind. I dove in at 5AM and didn't come up for air until the end of the day. While I started strong on Monday, by Wednesday, I was skipping my workout for sleep and feeling drained.
In a previous post I wrote about the need for balance in our lives, and this includes all aspects of our life including our morning routine. I had nailed my nighttime routine but was struggling with the morning. I decided to take a step back and look at my routine with balance in mind. It needed to be sustainable, relaxing yet energizing, and efficient. Below is my morning routine that has allowed me to ease into my mornings, kick-start my day, and be my most productive self.
PLAN FOR THE ALARM
I used to set my alarm and snooze over and over trying to get just one more minute of sleep. I had gone to bed too late but still wanted to wake up early. You can't have your cake and eat it too and that's exactly what I was trying to do. I've learned that I love 8 hours of sleep and can't have less than 7 without feeling the negative effects of lack of sleep. I'm very sensitive to lack of sleep but hey, I own it, and you should too if you need your sleep!
I like to wind-down at the end of the day which means I'm typically in bed at 10PM. Knowing how much sleep I need, I set my alarm for 6AM. If I need to wake up earlier I go to bed earlier. It took me a while to embrace my need for sleep, but after having twins, and losing sleep for a year, I now value every single minute of sleep and make it a priority.
MORNING MEDITATION
Since I don't like waking up, I start my day with 10 minutes of meditation. It feels like I'm still sleeping but with additional benefits of starting the day with reduced stress and anxiety, improved cardiovascular health, and a relaxed mindset. If you are new to mediation, I found this 3-part Beginners Guide to Meditation helpful. Meditation isn't just about starting your day out right but also embracing the daily practice of this relaxation technique. Once learned, you will always have a powerful tool for managing your mental health no matter the time of day.
FOCUS ON JOURNALING
If you have been on this journey with me, then you know that I'm borderline obsessed with The 5 Minute Journal: A Happier You In 5 Minutes. It has made such a difference in my life with just 5 minutes a day. With so much going on in our world right now, I find myself waking up and immediately deep in thought. This journal forces me to take a minute to be present and start my day with gratitude, intention, and affirmations. That focus allows me to find positivity and gives me motivation and a boost of energy for the day ahead.
TURNING LEMONS INTO LEMON WATER
With so many benefits I can't believe it took me until recently to truly embrace drinking water and staying hydrated. I now bring my Contigo water bottle everywhere I go and that includes my nightstand for when I get up in the morning. I also added a cup of warm lemon water with fresh mint, raw honey and a dash of cinnamon and turmeric to my morning routine. Lemon water promotes hydration, is a good source of vitamin C, and aids in digestion. I make sure to get in all these benefits before my morning cup of coffee and much needed caffeine.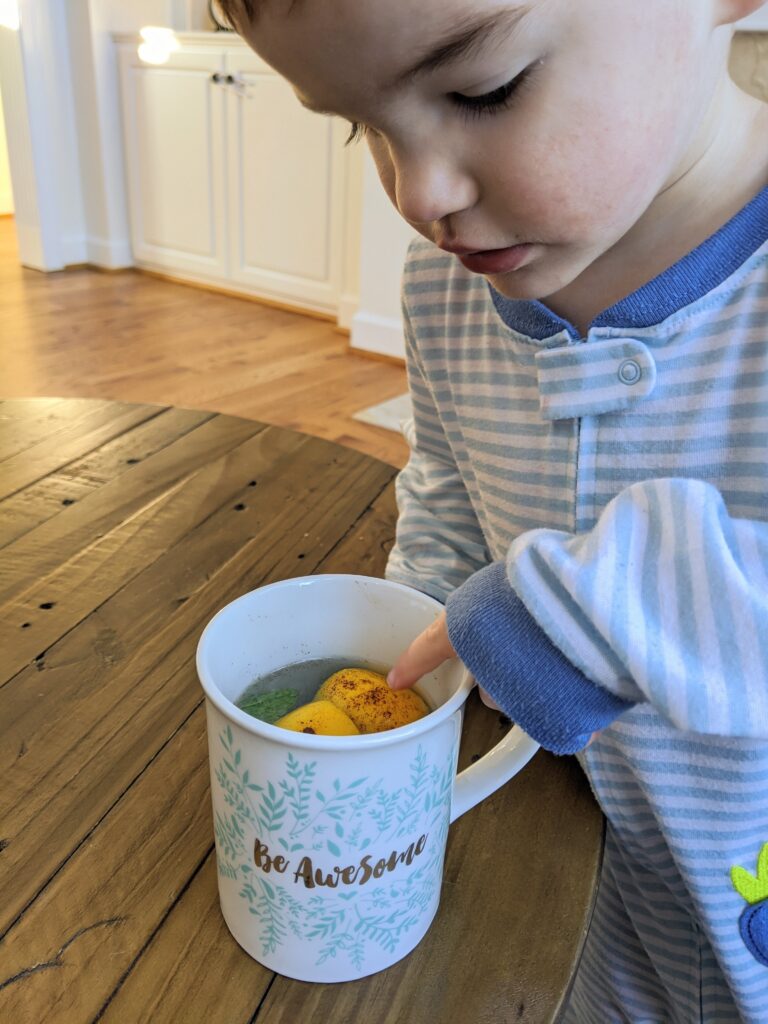 REVIEW THE DAY AHEAD
As part of my routine, I always take a moment to look at my calendar and review my to-dos for the day. I update my to-do list the night before so this is a quick refresher before I start my day. I can do this from anywhere using digital tools from my post on organizing busy days. Being prepared and using tools that help me be more efficient, allows me to better manage my days, plan accordingly, and be more productive with my time.
DRESS TO IMPRESS
I started wearing workout clothes on the regular in March when COVID-19 had us sheltering in place. Stretch pants quickly became my go to outfit and to be honest, I'm OK with it. Being an endurance athlete, I feel very comfortable looking like I'm about to run a marathon at a moment's notice. With that said, I recently made the decision to give my workout clothes a rest. I started to wear my jeans again, a lighter version of my pre-COVID makeup, and shoes that weren't running shoes. I wasn't dressing to impress anyone else but me but something about getting back into my regular clothes made me feel better and gave me a small piece of normal that I didn't know I needed.
DON'T GIVE UP – MAKE CHANGES
Routines are all about creating good habits that can be done consistently in your life. This doesn't mean that you can't make changes. If something isn't working, don't give up, change it! I learned that I don't have the commitment or energy to workout every morning. I need to schedule workouts on a daily basis based on my schedule. Find a routine that works for you and create that positive change in your life.
This morning routine has given me the balance I need of easing into my day but also kick-starting my productivity through daily structure and managing my mindset. When we take time for ourselves, we are able to give more of ourselves. Instead of just saying "good morning", make sure it's a good morning through good habits and daily routine.